Paulding County Hospital Quick Links
Pain Management
Whether it's short-term pain from an injury or chronic pain from an ongoing condition, there are more options for relief than ever before. At Paulding County Hospital, our pain management specialists are here to help pinpoint the source of your pain, treat it and help you get back to living.
We can help you enjoy a pain-free life through a variety of measures including:
Injections
Patches
Drug therapy
And more
We treat patients who suffer from pain associated with arthritis, fibromyalgia, nerve damage, migraines, injuries, surgeries and many other conditions. Don't let pain rule another day. Contact your primary care provider for a referral, or call 419-399-4080 or 419-399-1745 for more information.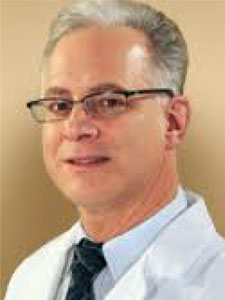 Dr. John Buonocore DO
Doctor of Osteopathic Medicine
Dr. John Buoncore
Dr. John Buonocore is board certified in pain medicine and anesthesia. He completed his pain medicine fellowship at Memorial Sloan Kettering Cancer Center in New York. The Paulding County Hospital Pain Management Center utilizes a balanced, multidisciplinary approach to acute and chronic pain. This approach is focused on returning patients back to their life by improving both pain and function.